MediConf Ophthalmology Study Morning
Brought to you by
MediConf UK Ltd
Online course
14th May 2022
£15.00
3 hrs cpd
This course is no longer available to book as it already started on 14/May/2022
The workshop will expand upon the knowledge and skill of current GP eye care by providing a practical, thorough and time efficient approach to the eye patient that the GP can immediately put into practice.
"Eye problems account for 1.5% of GP consultations in the UK with a rate of 50 consultations per 1000 population per year" (RCGP Curriculum Statement 15.5). In primary healthcare, one has the opportunity to home in on preventable causes of blindness with only limited tools available. Key to GP, the history is often underestimated and can provide your diagnosis with the "opening gambit".

A formal measurement of visual acuity and competent use of the ophthalmoscope can reveal all the necessary signs to either manage the eye complaint or coordinate effective and appropriate care with other specialist eye services.
Course images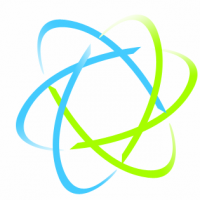 Agenda
How to approach the eye patient in General Practice
09:30 - 10:45
Break and Promotional Presentation
10:45 - 11:15
A concise summary of eye problems in the young, middle aged and the elderly
11:15 - 12:30
Speakers
Miss Stella Hornby
This event is run in association with Primary Care Ophthalmology a training
organisation, who provide high quality, practical, focused training to primary care GP's and Nurses, covering all you need to know to provide eye care in the community primarycareophthalmology.co.uk

Stella Hornby is a Consultant Ophthalmologist at the Oxford Eye Hospital.

She has an interest in primary care ophthalmology, low vision and promoting ophthalmic education. She was awarded an "Excellent Teacher Award" b
Additional information
General Practice (GP)
Ophthalmology
Primary Care
FIRST5 GP Group
Foundation Year Doctor
General Practitioner (Locum)
General Practitioner (Partner)
General Practitioner (Salaried)
GP Registrar
Medical Student
Pharmacist
Physician Assistant
Specialist Registrar
Specialist Trainee Doctor
Organiser reviews
No reviews for this course provider yet
Simply CPD is a product of Oppia Limited,
13 Goldhill Road
Leicester,
LE2 3LE
Built with support from: